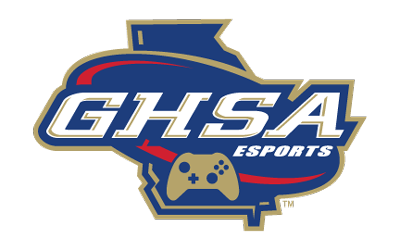 Exclusive ESPORTS
Apparel Supplier
Customize with your logos, Sponsors, Names & Colors
Choose from over 100 sample backgrounds, send us your design, or request a custom background.
All sample backgrounds can be customized with your school colors.
Gamer Jersey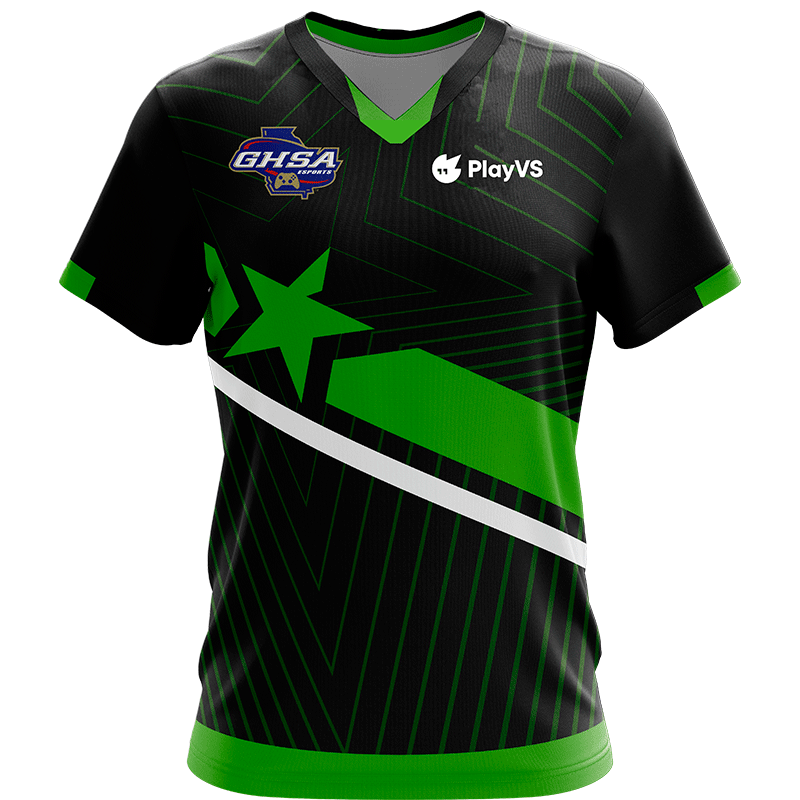 High School Prices

Regular Price:

$59.00

Team Price (2 pcs or more) (S-2XL)

$48.00

Upcharge for BIG Sizes:

Size 3XL add $5, Size 4XL add $10, Size 5XL add $15

Add matching neck gaiter

+ $9.00
Price includes up to 6 logo positions
Moisture management performance fabric
UV protection
Men's, Women's & Youth sizes
Backgrounds
Choose your background from our Sample Backgrounds. Link to backgrounds is in the footer of this page. Note that the background pictures may be in long sleeve, but we can do all backgrounds in the Short sleeve gamer style.
You can change to your team, school, or other colors, and we will make minor design changes at no additional charge. (You can also send us a picture of a background you like from another source, and we will make a similar version in your school colors.)
Enter any other instructions for your background in the background box.
Logos
This chart is a guide for placing your sponsor logos. For larger logos, you can combine positions - For example, F7+F10 for a big logo on the front. You can enter your logos & positions in the form on this page.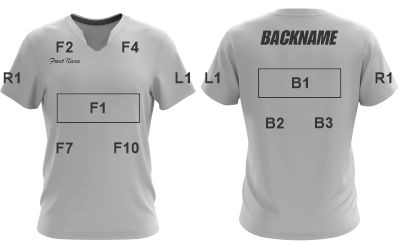 Order Form Note: The form is easier to fill out on tablets, laptops, and desktops because there is a lot of information to enter.
Please read our Order Guidelines before filling out the form. The guidelines explain the ordering process in detail and can speed up your turnaround time.
After you submit your order, you will receive a confirmation email and instructions for sending in your logos and name/size list.