Fishers of Men 2023 Directors Styles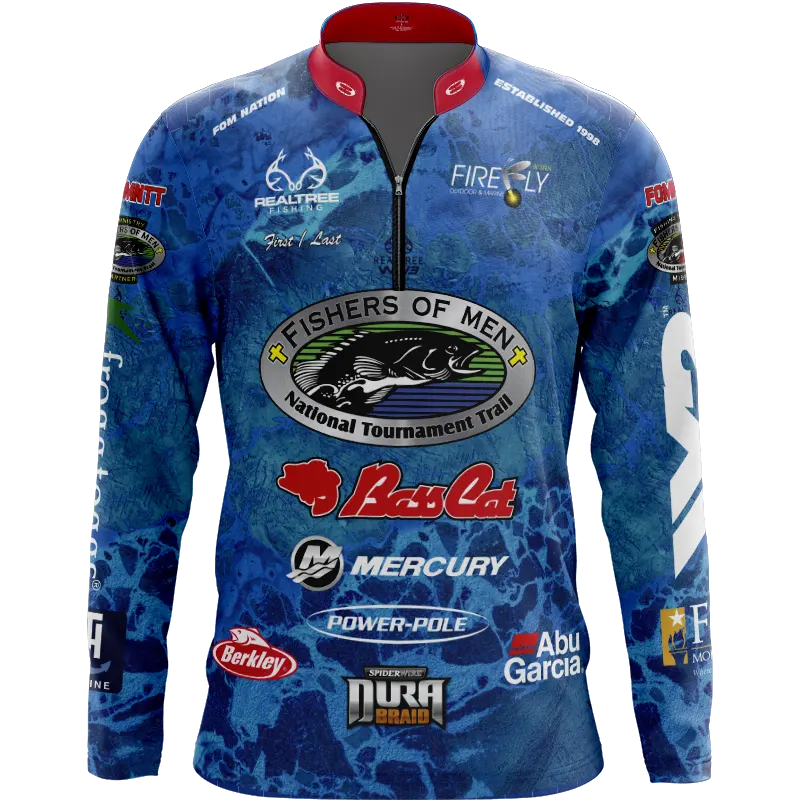 Long Sleeve Jersey
Jersey w/ Hood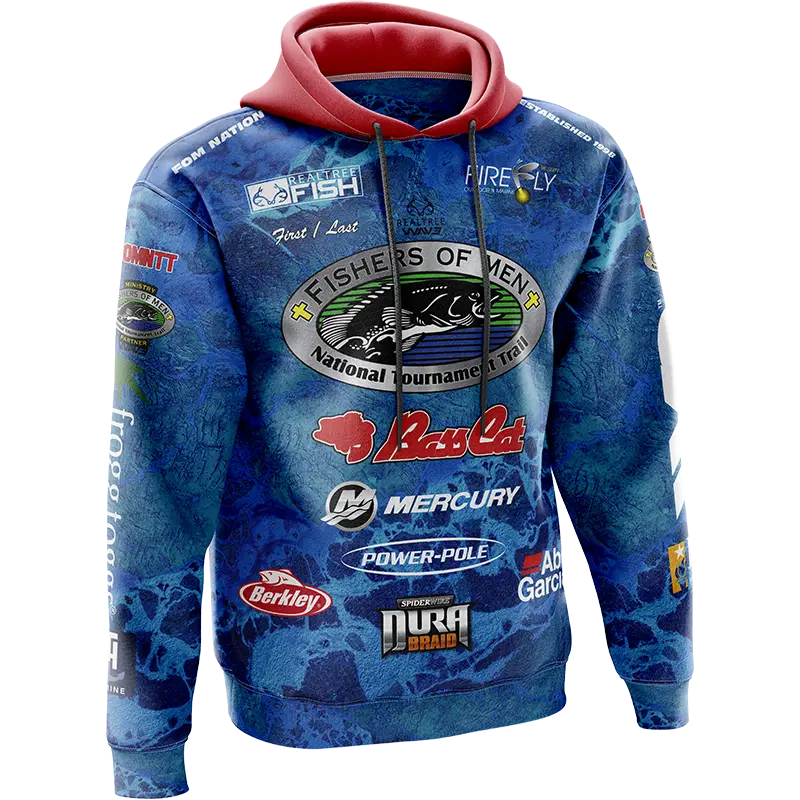 Hoodie
Directors 40% discount
Long Sleeve S-XL $89.00 $53.00
Hooded Jersey S-XL $89.00 $53.00
Poly/Fleece Hoodie S-XL $97.00 $58.00
Add $5 for 2XL, $10 for 3XL, $15 for 4XL
This form can be used to reorder a duplicate of your Director's Jersey, to order jerseys for your staff, or to order matching warm hoodies or hooded jerseys. You can change sizes and names. None of the Sponsor logos can be replaced except:
Realtree and Firefly on the BACK can be replaced
The FOM logos on both sleeves can be replaced
The collars can be changed to your choice of verse
If you are ordering for staff and have multiple names and sizes, you can list the names/sizes in the customer message box or email a spreadsheet of the names/sizes to logos@e3sport.com.

If you have other changes or need somethng else please contact us.
This Form is for FOM Directors or Directors Staff only. If you are not a Director, please order from https://www.e3sport.com/ps/fom.php.